Air Quality Committee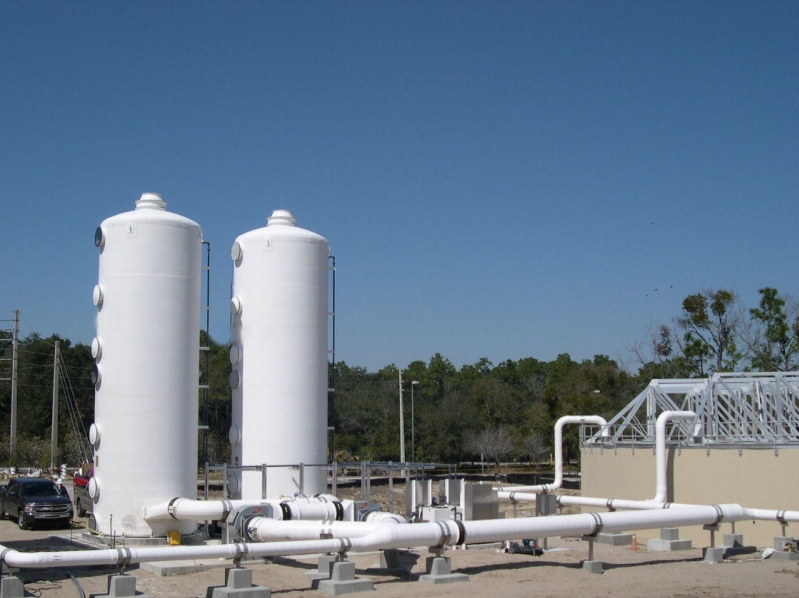 The mission of the Air Quality Committee is to develop and conduct educational programs related to air quality control within Florida's wastewater field. The committee works to achieve this by conducting annual workshops on air quality and odor control.

Air Quality Seminar February 9, 2017 Lee County Emergency Operations Center, 2675 Ortiz Ave, Fort Myers, Fl 33905. Pricing is changed to $100 member & $125 non-member, Sponsor is $300 & No Refunds after February 1, 2017. REGISTER HERE.

The FWEA Air Quality Committee presents an annual Environmental Stewardship Award for Odor Control at the Florida Water Resources Conference. We encourage utilities to submit applications for this award. Please CLICK HERE and then scroll to the bottom of the page to view the Selection Criteria for this award.

View the presentations from our 2016 Workshop.
FWEA Air Quality Committee Members:
Chair
Joseph Paterniti
City of Boynton Beach
(561) 742-6423
Members

Skip Beach
R.C. Beach & Associates, Inc.
(727) 736-3696

Co-Chair
Phillip Clark
City of Tavares
(352) 516-7519
David Pickard
Premier Magnesia, LLC
(813) 928-2793
Secretary
Mike Nostro
USP Technologies
(407) 697-5653

Michael Cole
USP Technologies
(954) 541-1970
CEU/PDH Educational Coordinator
Vaughan Harshman, P.E.
Evoqua
(941) 928-0453

Johnny Arteaga
Collier County Public Utilities
(239) 252-5355
Past Committee Chair
Darryl Parker
Lee County Utilities
(239) 481-1953
Tim Harley, P.E.
St. Johns County Utility Department
(904) 209-2626
Webmaster
Darrell Milligan
DOer Products and Services, Inc.
(386) 854-1471
Charles Maltby
Evoqua
(941) 586-8813
Director-At-Large
Jamey Wallace
Jacobs
(904) 442-2286
Neil Coffman, E.I.
MWH Global, Inc.
(561) 229-1859
Joseph Paterniti
City of Boynton Beach
(561) 742-6423
Zuhal Ozturk, Ph.D.
AECOM
(305) 444-4691
Ryan McKenna, PE, CPM
Arcadis
(813) 404-9662
Larry Hickey
Equipment Plus Solutions, Inc.
(352) 237-1869
Robert Jeyaseelan
(407) 977-7250 x111
If you would like to become a part of the FWEA Air Quality Committee, contact Larry Hickey. We welcome your participation!