Are you an interested Organization?
Please fill out this form (also below) by December 16, 2022 if your organization is interested in participating. The 2023 FWEA Internship Program will begin in the summer of 2023. The intention of this form is to gather information from water, wastewater, and environmental industries to provide valuable information for individuals looking for internship positions. If you have any questions before, during, or after filling out this form, please reach out to fwea.sypc@gmail.com.
Are you interested in an internship?
Interest forms will be available December 2022. Please send an email to fwea.sypc@gmail.com if you'd like to be notified when the interest form is out!
Goals of the FWEA Internship Program:
Gain experience and technical knowledge about the water and wastewater industry.

Exposure to professional, business, and leadership skills.

Establish connections and network with professionals in the industry.

Potential for resume reviews, mentorship, and membership in FWEA.

Learn more about FWEA and its role in Florida's water industry.
Thank you to the Organizations who have agreed to participate so far!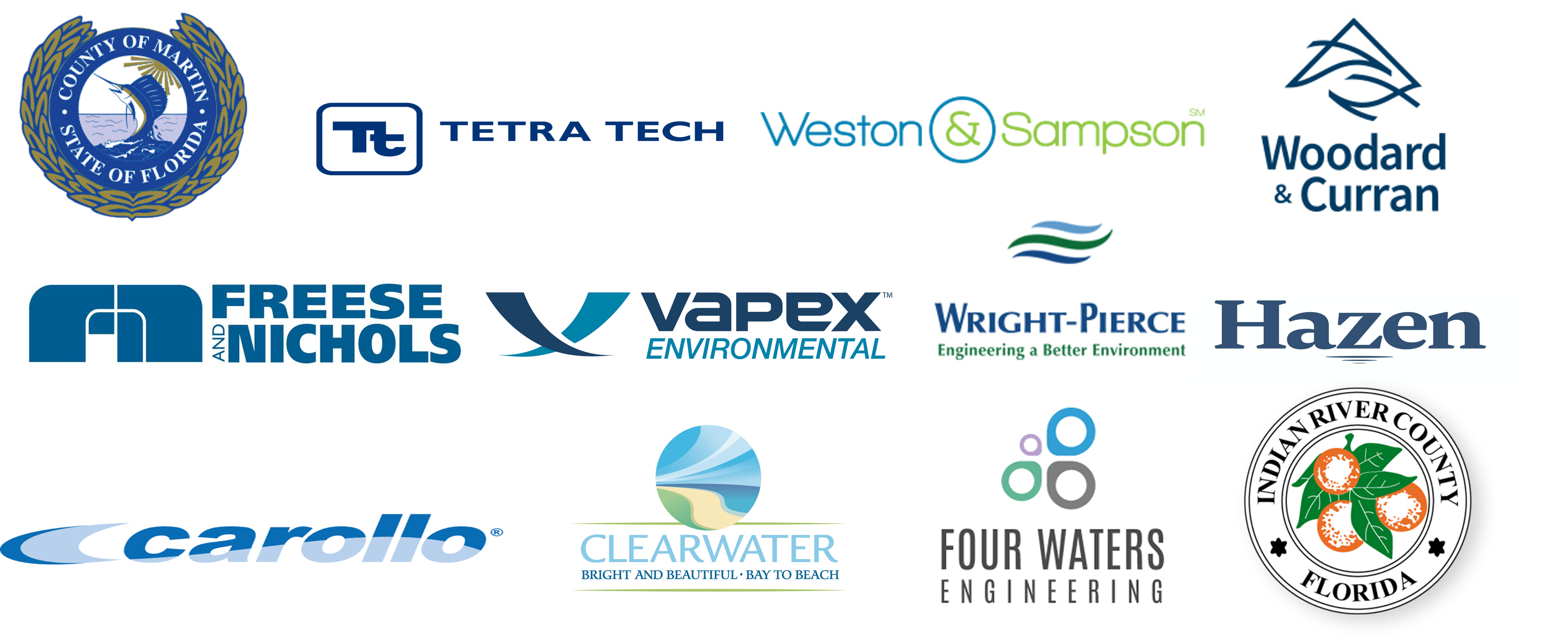 Check out other student and young professional programming and activities on the FWEA Students and Young Professionals Committee
webpage
. The committee is always looking for new members!
FAQ
How does the internship program pairing work?
This internship program is facilitated by the FWEA SYPC and allows those interested in an internship in summer 2023 two paths to choose.
The first option allows the individual to fill out an interest form (to be released December 2022) and an SYPC member will help pair them with an internship that most aligns with their preferences.
The second option allows an individual to seek out an internship independently through the list of organizations offering internships (this will be posted in December 2022).
Am I guaranteed an intern or placement in an internship?
Although the committee would love to pair all interested participants in an internship, there are no guarantees of placement.
I just submitted my internship interest form, when will I hear back?
You will receive a confirmation email within one week of submitting your interest form. Within two weeks of your submission, someone from the committee will reach out to you directly.
Do I need to be currently enrolled at a university?
Nope. There are no educational requirements to participate in this program. However, it is recommended to be either enrolled in high school or have a high school degree at minimum.
Are there any age restrictions?
It is recommended to be 16 years or older to participate in this program.
Do I need to be a Florida resident?
No. However, it is likely that a participant will be required to provide their own housing, if the position is in-person. The applicant should coordinate with their internship organization if they have any questions.
How long will the internship last?
Duration requirements for an internship will be decided between the individual and organization. The organization and individual should coordinate on start and end-dates, time expectations, and type of work (in-person, hybrid, remote).
Still have questions or want to be notified when the internship interest form is out? Reach out below!