Students & Young Professionals Committee
The mission of the Students and Young Professionals Committee (SYPC) is to develop and implement programs to increase the activity and membership of students and young professionals in the Association. We truly believe that this is a very important group because these individuals are the current and future leaders of our industry.

FWRC 2019 Student Design Competition

Each year the FWEA SYPC holds the Student Design Competition (SDC) at the Florida Water Resources Conference (FWRC), for more information and guidelines for participation please visit: Student Design Competition
Winners of the SDC Environmental and Wastewater categories will be awarded the Norm Casey Scholarship. The Norm Casey Scholarship Fund was established in memory of Norm Casey. This scholarship will fund their trip to compete at the 2019 WEFTEC Student Design Competition to be held in Chicago, Illinois in Fall of 2019.

Annual Student & Young Professional Poster Competition at the FWRC 2019
Each year the SYPC, in partnership with FWEA and FSAWWA, holds a poster competition which provides students and young professionals the opportunity to present water, wastewater, and environmental topics at the Florida Water Resources Conference.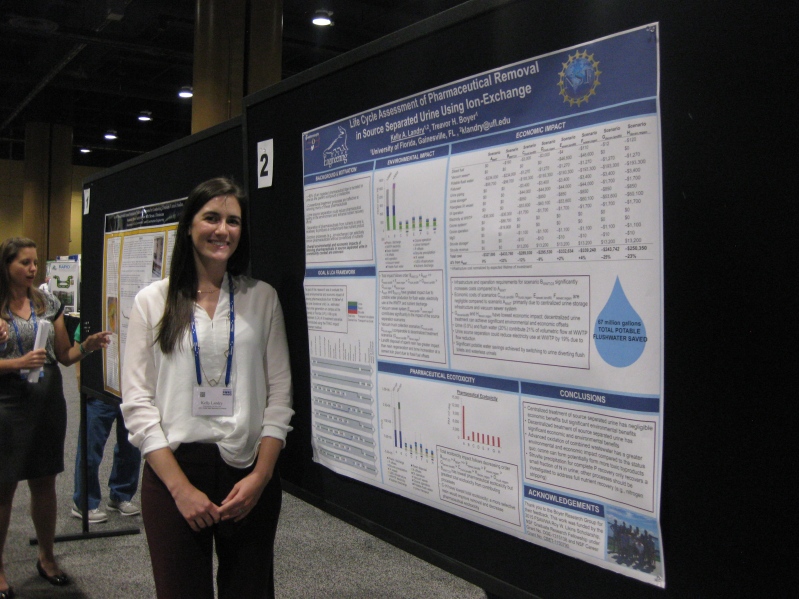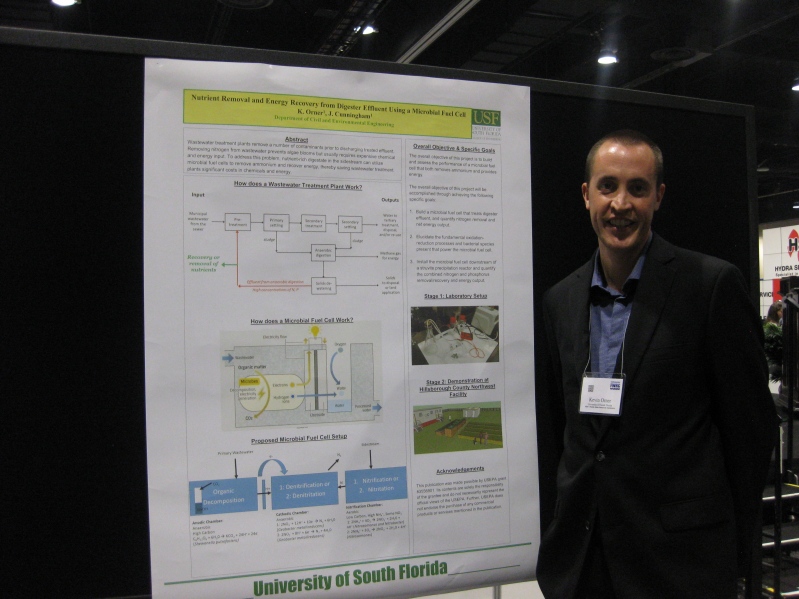 Prizes are awarded to the top two posters. Please see the S&YP Poster Competition Guidelines for details and competition rules.
Click HERE to download the Participation Form and submit to the S&YP Poster Competition Coordinator, Nandita Ahuja, by March, 2019.
The Poster Competition will be held at the Florida Water Resources Conference on Monday, April 15, 2019. Posters will be presented outside the Exhibitor's Hall for maximum exposure and traffic.

All seasoned and young professionals are encouraged to attend S&YP events at FWRC 2019, including:
Resume workshop, to be held after the Student Design Competition (Sunday, April 14, 2019)
YP Social (Sunday, April 14th, 2019, location and time TBD)
Social Media Contests (Entire Conference Duration)
Young Professional of the Year Nominations - Now being accepted!
Each year the SYPC administers the "Young Professional of the Year" award, recognizing outstanding service to FWEA. The SYPC is now accepting nomination packets for YP of the Year 2018-2019 award. We are looking for outstanding young professionals that show leadership, initiative, technical knowledge and actively participate within FWEA. The award is presented at the FWRC Awards Luncheon every year and provides the winner with a paid trip to attend the annual
AWWA/WEF YP Summit
. The winner may also be recognized in the Florida Water Resources Journal, FWEA S&YP Website, social media and other publications.
If you know of an outstanding FWEA YP, please nominate him or her using this
FORM
. Nomination forms must be received by
Friday, March 8, 2019 at 5:00 PM
in order to be considered. Forms shall be submitted to the
S&YP Chair
.
YPs are not allowed to nominate themselves but are encouraged to have their supervisors or colleagues submit a nomination form on their behalf. Members of the S&YP Committee are eligible.
S&YP Newsletter
Take a look to see what we've been up to:
Summer 2016
Winter 2016
Summer 2017
Winter 2017
Summer 2018
Winter 2018
Are you a student or young professional interested in becoming involved, but don't know how to get started? Please contact:

David Hernandez
Student & Young Professionals Committee Chair
Hazen and Sawyer
305-951-2660

George Dick
Student & Young Professionals Committee Vice Chair
Gresham, Smith and Partners
727-452-9725

Tyler Smith
Student & Young Professionals Committee Past Chair
Carollo Engineers
813-906-4606