Who May Enter
Middle and high school students grades 6 – 12 registered in a Florida school. Entries can be a team of up to four students or an individual effort. Limit one entry per student.
Entry Guidelines
Each video entry must be uploaded to You Tube as an mp4 or .mov file and be identified with the video title and high school name. To enter the contest, click on the submit entry link below to complete the form.
Your production must not exceed 45 seconds in length

NO professional assistance or use of copyright material is allowed (such use will result in an automatic disqualification).

Any videos depicting violence, disparaging remarks, illegal or offensive (included implied) content and or solicitations for donations will be disqualified. All videos should be family friendly and viewable by all ages. Videos must not reflect religious or political views.

All winners will be required to send a copy of his/her/their video as a .mp4 or .mov file to the FWEA before release of the Prizes
Submission and Release Form:
The video contest allows up to 4 students in one group. The entry form cannot be edited once submitted, therefore, it is important that all participants are together when filling out the form.

Submission Deadline:
January 22, 2024
Awards
Winners will be notified by April 28, 2024.
Judging Criteria
Entries will be judged by an independent review committee. Please consider the following:
Does your video identify items that are or are not safe to flush?

Is your video family friendly and viewable by all ages?

Are your facts accurate? Not sure? Ask your County Contact!

Does your video empower the audience to take action and put those unflushable items in the trash?

Is the video 45 seconds or less in length?

Is the video in an mp4 or .mov format?

Did you upload your video to YouTube and include your high school name along with a title?

Is the audio and technical construction clear and of high quality?

Is it entertaining? Is it creative and original?

Did you complete an entry form for each person involved in the production of the video?

Extra points if you mention the 3 "P's"! Hint: what three things can you flush that start with the letter "P"?
Helpful Links
Gainesville Regional Utilities (GRU) "The Unflushables"
Jacksonville Electric Authority (JEA) "What Not to Flush"
Miami-Dade County "Think Before you Flush"
Pinellas County Utilities "What is Wastewater? Let's make some at the South Cross Bayou Advanced Water Reclamation Facility"
Little Rock Water Reclamation Authority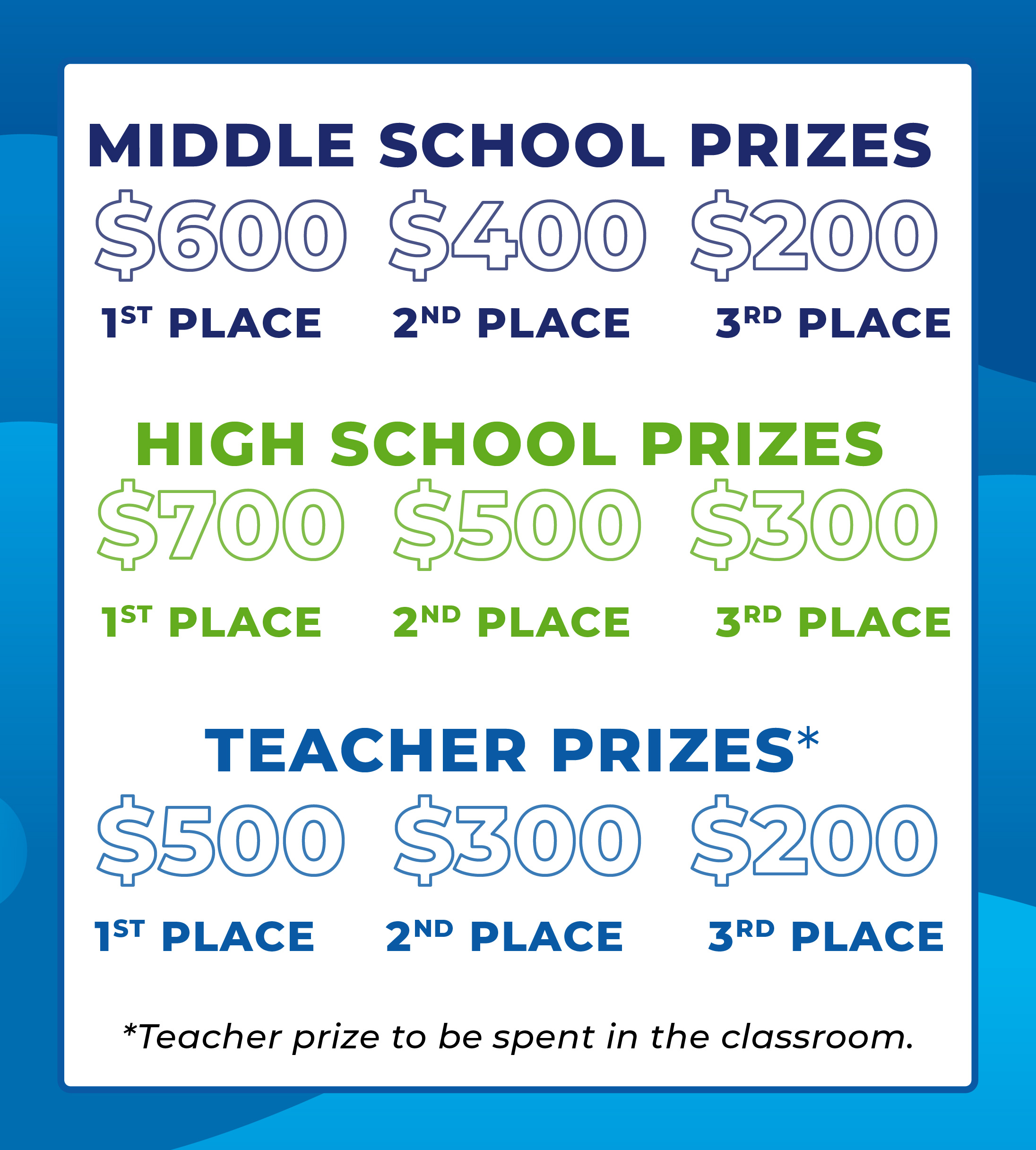 ---
2023 Contest Winners:
First place: New World School of the Arts, Miami-Dade County
Watch: Post Game Flush
Second place: Seminole High School, Pinellas County
Watch: Are you a Connois-SEWER?
Third place: Miami Sunset Senior High, Miami-Dade County
Watch: Pee, Poo, N Paper
Honorable Mentions:
Watch: The Royal Flush
New World School of the Arts, Miami-Dade County
Watch: The Toilet Flush Blues
New World School of the Arts, Miami-Dade County
---
County Contacts:
Questions? Please click on the contact's name to see their email address.
Alachua County
Melissa Hamilton


Broward County
Suzanne Mechler


Clay, Duval, Nassau & St. Johns County
Amy Tracy


Hillsborough, Pasco & Pinellas County
Shea Dunifon


Miami-Dade County
Melody Gonzalez


Orange County
Debbie Sponsler
Osceola & Polk County
Mary Rose Cox


For counties not listed, please contact: