Students & Young Professionals Committee
The mission of the Students and Young Professionals Committee (SYPC) is to develop and implement programs to increase the activity and membership of students and young professionals in the Association. We truly believe that this is a very important group because these individuals are the current and future leaders of our industry. The S&YP Committee carries out the mission by:
Implementing the Student Design Competition each year.
Awarding the Norm Casey Scholarship. The Norm Casey Scholarship Fund was established in memory of Norm Casey. The scholarship is presented in conjunction with the FWEA Student Design Competition.
Coordinating YP leadership and events throughout the state.
Administering the "Young Professional of the Year" award, recognizing outstanding service to FWEA. If you know of an outstanding FWEA YP, please nominate him or her using this FORM. Nomination forms must be received by Friday, February 24, 2017 at 5:00 PM in order to be considered. Forms shall be submitted to the S&YP Chair.

Third Annual Student & Young Professional Poster Competition at the FWRC 2017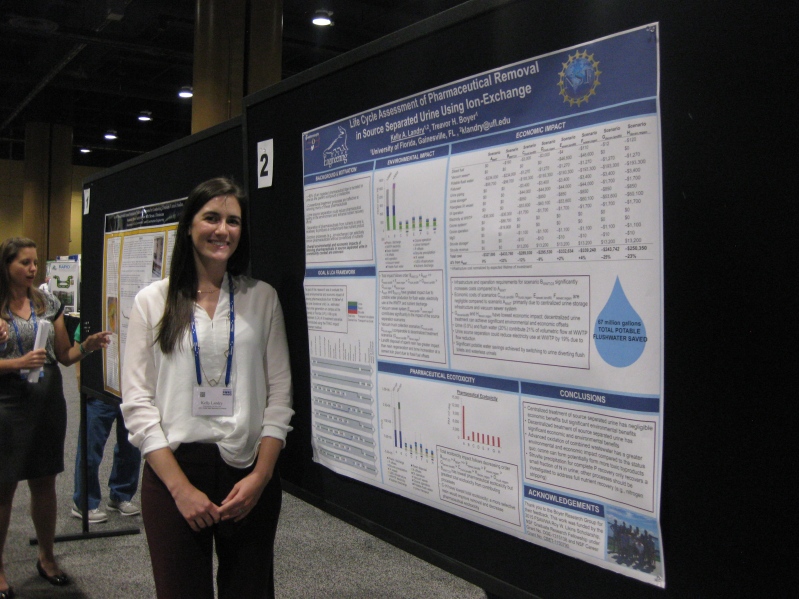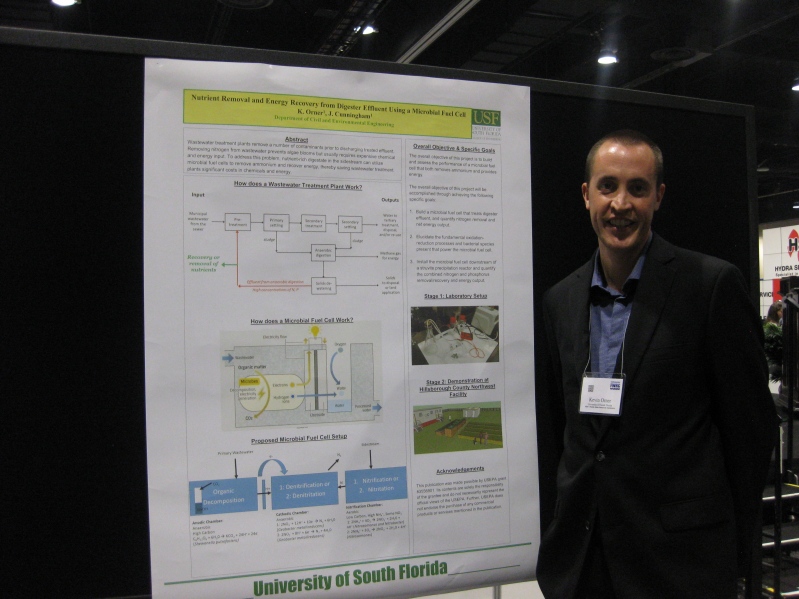 Each year the SYPC, in partnership with FWEA and FSAWWA, holds a poster competition which provides students and young professionals the opportunity to present water, wastewater, and environmental topics at the Florida Water Resources Conference.

Prizes are awarded to the top two posters. Please see the S&YP Poster Competition Guidelines for details and competition rules.
Click HERE to download the Participation Form
Participation Forms must be submitted to the S&YP Poster Competition Coordinator by March 31, 2017.
The Poster Competition will be held at the Florida Water Resources Conference on Monday, April 24, 2017. Posters will be presented outside the Exhibitor's Hall for maximum exposure and traffic. Presenters are welcome to participate in additional S&YP events at the conference, including:
Resume workshop, to be held after the Student Design Competition (Sunday, April 23, 2017)
YP Social (Monday afternoon)
Are you a student or young professional interested in becoming involved, but don't know how to get started? Please contact:
Tyler Smith
Students & Young Professionals Committee Chair
Carollo Engineers
813-906-4606

David Hernandez
Students & Young Professionals Committee Vice Chair
Hazen and Sawyer
786-507-5923



2016 S&YP Sponsors

Please notify the S&YP Chair if you are interested in becoming a sponsor.