CALLING UPON ALL CONSULTING ENGINEERS AND UTILITY PERSONNEL:



We have assembled a group of nationally recognized engineering experts in the field of odor control for this incredibly informative one day seminar. We fully expect this event to sell out.



Location:
City of Tavares Utilities Administration Building
1000 Captain Haynes Road
Tavares, FL 32778

AGENDA
8:00 - 8:45
Registration
8:45 - 9:00
Opening Remarks
Joe Paterniti, PE, Committee Chairman & Philip Clark, Director of Utilities, City of Tavares
9:00 - 9:30
Foul Air Collection and Treatment Overview
David McEwen, PE, Brown and Caldwell
9:30 - 10:00
Modeling vs Monitoring: Winning Your Collection System Odor Evaluation Battle
Chris Hunniford, PE, V&A Consulting Engineers
10:00 - 10:30
Networking Break
10:30 - 11:00
Activated Carbon - Odor Control's Magic Elixir?
Richard J. Pope, PE, BCEE, Hazen and Sawyer
11:00 - 11:30
Alkalinity Options for Best Odor Control and Other Benefits
Tim Matheis, Evoqua Water Technologies
11:30 - 12:00
Panel Discussion with Morning Speakers
12:00 - 1:00
Lunch (included with registration)
1:00 - 1:30
Use of Chemicals to Control Odors and Corrosion in Wastewater Systems
Robert Bowker, PE, Bowker & Associates
1:30 - 2:00
Biofilter Media Review and Design Considerations
Bruce Singleton, PE, CDM Smith
2:00 - 2:30
Networking Break
2:30 - 3:00
Odor Control Primer - Defining and Eliminating Nuisance Odors at WWTPs
Chris Easter, PE, HDR
3:00 - 3:30
Testing the DMS Capacity of Specialized Adsorptive Media
Ryan McKenna, PE, Hazen & Sawyer
3:30 - 4:00
Panel Discussion with Afternoon Speakers
4:00
Sign out for CEUs and PDHs, Adjourn

This program has been approved for 5.0 PDHs and .5 CEUs (WW & DW license holders only). Course numbers: 0002706 for PDHs and 33306191 for CEUs.

REGISTRATION FEES

$100
FWEA Members
$125
Non-Members
$ 50
Students (Limited Availability)
$250
Gold Sponsorship
$200
Silver Sponsorships

Questions? Contact Larry Hickey at (352) 237-1869 or larry.hickey@equipmentplusinc.com.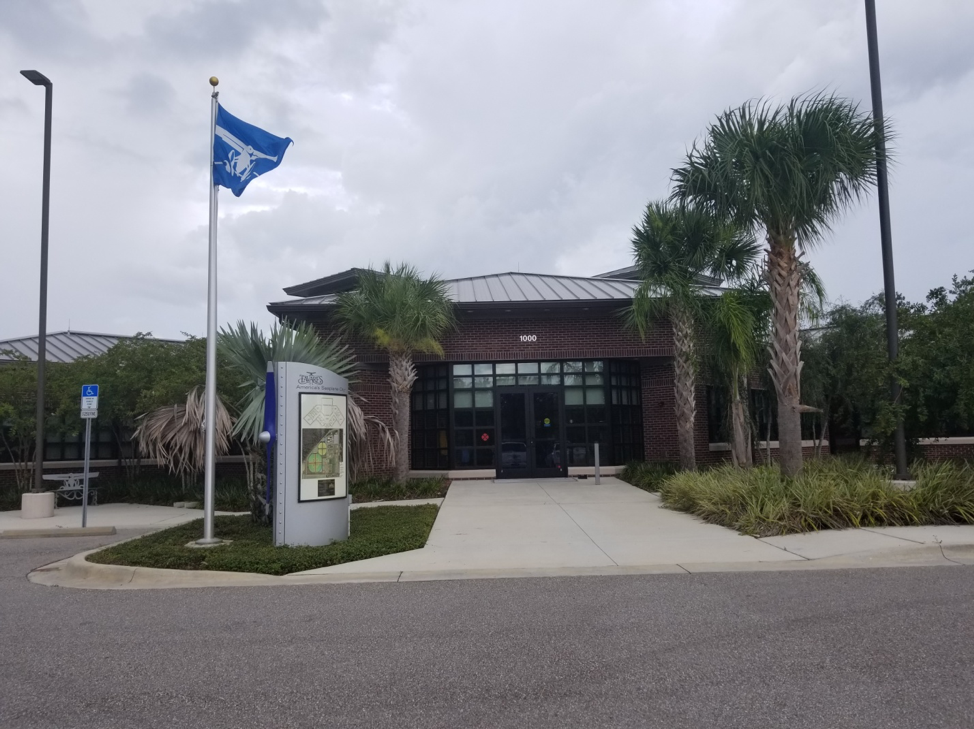 Tavares is America's Seaplane City. It is located in Lake County and nested among the Harris chain of lakes in Central Florida, and located approximately 50 miles northwest of Orlando International airport

There are many unique restaurants including the Key West Resort on the lake front in downtown Tavares. Reasonable accommodations locally such as Holiday Inn and Comfort Inns and Suites are just minutes away in Tavares. The location for the workshop is the Utilities Administration Building (UAB), 1000 Captain Haynes Rd, Tavares, 32778, just a few minutes from downtown Tavares.

The UAB has a modern training facility with state of the art audio/video equipment. It has a seating capacity of 121 and seats about 70 comfortably with tables.