President's Message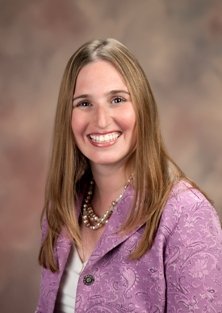 May 2016

When I began to think about this upcoming year of FWEA and our 75th anniversary, a theme popped into my head: "Standing on the Shoulders of Giants." This was the theme we picked for my senior yearbook; we felt so blessed to have so many great teachers and classmates, and we thought it was a fitting way to commemorate our year.

I have similar sentiments now as I begin my year at the helm of FWEA. I think about the great mentors I have had over the years—those who encouraged me to get involved when I began working, who have taught me about the industry, and who continue to coach, support, and mentor me. On a broader scale, I think about those who started what is now FWEA 75 years ago, and those who have come before me. Each leadership team has grown and improved FWEA to get it to where it is today.

Another group of "giants" I think about when I think of FWEA are the operators. These are the folks who carry out the hardest tasks in our industry day in and day out. If you have ever had the opportunity to work alongside an operator, you will quickly realize what dedicated, intelligent, and talented individuals they are. As designers, consultants, regulators, contractors, vendors, and managers, we may shape and form what needs to get done, but our work would never come to fruition without the day-to-day operations staff making it happen.

This year I want to strengthen the relationship between FWPCOA and FWEA; there is so much knowledge to be shared. Part of what I would like to accomplish this year is to hold joint events for members of both organizations. Brad Hayes has done a terrific job taking the Operators Challenge to the next level and I think there are even more opportunities to get more FWEA members involved in this great event.

There is also an opportunity for collaboration is with FSAWWA. We have focused on the concept of "OneWater" over the last few years, but it's time to strengthen the bond. Both associations have common goals: protecting our environment, ensuring public health, and advancing our water industry. I look forward to working together as a team on joint events and further developing our membership and industries.

Last, but not least, I look forward to growing our membership—and not just in numbers, but in diversity. We would like to look for opportunities for members of the manufacturing community and its representatives to take a more active role in FWEA. The technology in our industry is constantly changing and our manufacturers and their representatives are a great source of information when it comes to learning about new equipment and technology. We are actively looking for ideas and ways for this sector to share its knowledge, so please feel free to contact me with any ideas you may have.

I am honored to serve as president of FWEA this coming year and look forward to meeting our membership throughout the year. If I can help in any way, please do not hesitate to contact me.
Lisa Prieto, P.E.
FWEA President
2016-17

About Lisa