Water's Worth It Campaign - City of Stuart
See pictures of the Water's Worth It Banners hanging up right now in the City of Stuart (City). The banners are hanging on the poles in downtown Stuart. They will be up for a few weeks and then again for the month of April. The City has also created Water's Worth It license plates for the front of all Public Works vehicles and are using the tee shirts as Uniform Shirts.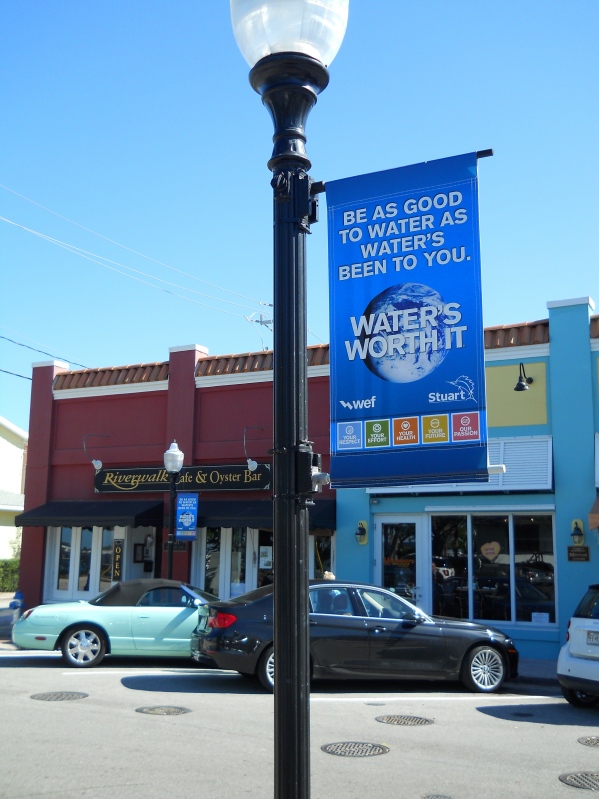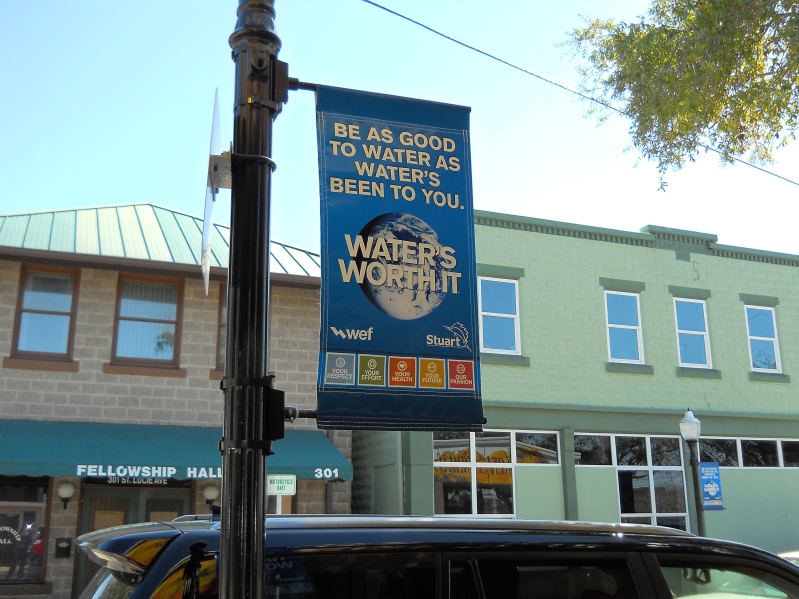 Great endorsement. Thanks to the City of Stuart for promoting the campaign.