Welcome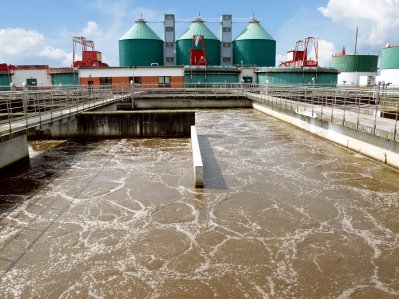 The Florida Water Environment Association (FWEA) began its existence in 1941 under the name Florida Sewerage and Industrial Waste Association. Subsequent name changes over the years are reflective of the evolution of public attitudes about wastewater management and the environment. Membership has grown over the years and today our membership exceeds 1,300 clean water professionals. Our local chapters, student chapters, committees and Utility Council help to unite Florida's clean water professionals responsible for protecting the environment through education programs, professional development and promotion of sound public policy.
Over 70 years after its creation, FWEA continues to make historic differences in the advancement of the water environment, science and technology, making it a leading professional water organization in Florida. Our history says a lot about the leadership, dedication and hard work of the members of this organization
News
posted Sep 22nd, 2014
According to new research published in the September 2014 issue of Water Environment Research (WER)—the popular journal published by the Water Environment Federation (WEF)—the best plunger mixers were found to behave about the same as the conventional draft-tube mixers. The research, conducted by Robert Meroney and Robert Sheker, is this month's featured article in the journal's open-access program. To download the full article, click this link.
posted Sep 10th, 2014
Abstracts for the Water and Energy 2015 Conference are due October 7, 2014. The conference, a collaborative conference between the European Water Association, Japan Sewage Works Association, and the Water Environmental Federation, will be held June 8th through the 10th in Washington D.C. Abstracts may be submitted for podium or poster presentation. Session proposals are also being accepted. Click the link to view the complete call for abstracts.
posted Sep 3rd, 2014
The Water Environment Federation (WEF) announces an important addition to its diverse resource library with the release of three new publications. Available for purchase in WEF's online Marketplace, the three special publications focus on the timely water quality issues of resource recovery, wet weather design, and green infrastructure implementation. 1. Wet Weather Design and Operation in Water Resource Recovery Facilities 2. Moving Toward Resource Recovery Facilities 3. Green Infrastructure Implementation For more information and to order copies, click the link.
posted Sep 3rd, 2014

FDEP will be hosting public workshops to be held in October 2014 in each of the water management districts. See below for a list of workshop dates and cities to find one near you. - Wednesday, October 8, 1 PM, Live Oak - Friday, October 17, 10 AM, Palatka - Monday, October 20, 1 PM, West Palm Beach - Monday, October 27, 1 PM (CST)/2 PM (EST), Panama City - Wednesday, October 29, 10 AM, Brooksville Please click here to visit the SB 536 Study web page for more details, including workshop locations.
posted Mar 4th, 2014

Show your FWEA membership pride with a new shirt, hat or tote featuring an embroidered FWEA logo! These items are now available through our partner Embroidery Solutions.