Welcome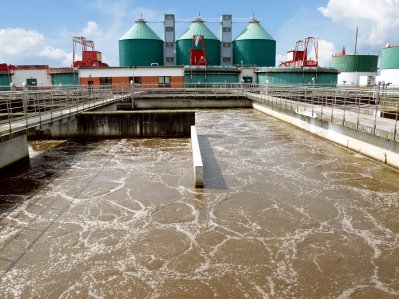 The Florida Water Environment Association (FWEA) began its existence in 1941 under the name Florida Sewerage and Industrial Waste Association. Subsequent name changes over the years are reflective of the evolution of public attitudes about wastewater management and the environment. Membership has grown over the years and today our membership exceeds 1,300 clean water professionals. Our local chapters, student chapters, committees and Utility Council help to unite Florida's clean water professionals responsible for protecting the environment through education programs, professional development and promotion of sound public policy.
Over 70 years after its creation, FWEA continues to make historic differences in the advancement of the water environment, science and technology, making it a leading professional water organization in Florida. Our history says a lot about the leadership, dedication and hard work of the members of this organization
News
posted Jan 16th, 2017
The FWEA and the WEF believe that individuals and groups should be recognized for meritorious achievements in our industry. Awards are given in a variety of categories, including safety, engineering, operations, public education, public relations, management, students and young professionals, laboratory expertise and service to the organization. You may nominate yourself or another person or group for these awards, using the appropriate FWEA or WEF nomination forms. FWEA Awards are presented annually at the Florida Water Resources Conference. Most are due March 3, 2017.
posted Nov 14th, 2016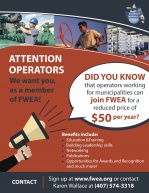 Did you know that operators working for municipalities can join FWEA for a reduced price of $50 per year? The benefits include education & training, building leadership skills, networking, publications and more.
posted Oct 12th, 2016

The FWEA Air Quality Committee would like to invite you to join us and a panel of experts in the odor control field for this annual one-day workshop. 5 PDH's & 0.5 CEU's will be provided.
Registration Open: February 9, 2017 for Upcoming Collections Committee Seminar
posted Sep 19th, 2016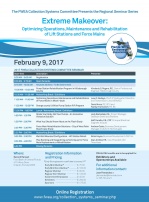 On February 9, 2017, the Collections Committee will be hosting their upcoming seminar "Extreme Makeover // Optimizing Operations, Maintenance and Rehabilitation of Lift Stations and Force Mains" in Orlando, Florida. Register here: www.fwea.org/collection_systems_seminar.php