Welcome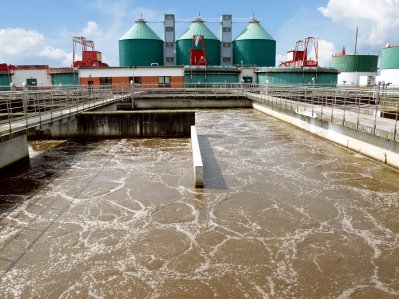 The Florida Water Environment Association (FWEA) began its existence in 1941 under the name Florida Sewerage and Industrial Waste Association. Subsequent name changes over the years are reflective of the evolution of public attitudes about wastewater management and the environment. Membership has grown over the years and today our membership exceeds 1,300 clean water professionals. Our local chapters, student chapters, committees and Utility Council help to unite Florida's clean water professionals responsible for protecting the environment through education programs, professional development and promotion of sound public policy.
Over 70 years after its creation, FWEA continues to make historic differences in the advancement of the water environment, science and technology, making it a leading professional water organization in Florida. Our history says a lot about the leadership, dedication and hard work of the members of this organization
News
posted Apr 9th, 2015
We invite you to submit an abstract for the Eighth Annual Southwest Florida Water & Wastewater Exposition (scheduled for September 10, 2015) focused on the challenges and solutions of the water and wastewater marketplace in Southwest Florida. This Exposition will bring together suppliers, managers, operators, scientists and engineers to learn and discuss key issues on various topics in our industry. Abstracts should not exceed 300 words and must be submitted no later than May 1, 2015. Authors will be notified by email regarding acceptance of their presentation no later than May 29, 2015. Click on the link for full details.
posted Apr 5th, 2015
On April 1, the Environmental and Energy Study Institute (EESI) hosted a briefing examining the recommendations of the White House State, Local and Tribal Leaders Task Force on Climate Preparedness and Resilience. The bipartisan Task Force of 26 governors, mayors, tribal leaders, and other officials spent a year compiling recommendations on how the federal government could help local communities be more resilient to climate change impacts. Click here for a list of the 35 concrete recommendations for tools, training, funding and services the Federal Government can provide to help the nation's communities increase their resilience.
posted Mar 19th, 2015

A group of five associations, including WEF, announced today that they are working collaboratively on the joint development of a new edition of guidelines that will influence product design and support the marketing of nonwoven products as "flushable," with no adverse effects on wastewater systems. The associations also announced a meeting to take place March 26th, in Washington, DC, where they will explore the establishment of a collaborative product stewardship initiative to promote greater responsibility for the proper disposal of nonwoven products, including wipes not designed to be flushed. Click the link for the full article.
posted Mar 4th, 2015
This event, sponsored by the Florida Water Environment Association (FWEA), requires students and young professionals to present a project of their choice that relates to the field of wastewater engineering, water resources, or other environmental topics.
posted Mar 4th, 2014

Show your FWEA membership pride with a new shirt, hat or tote featuring an embroidered FWEA logo! These items are now available through our partner Embroidery Solutions.