Welcome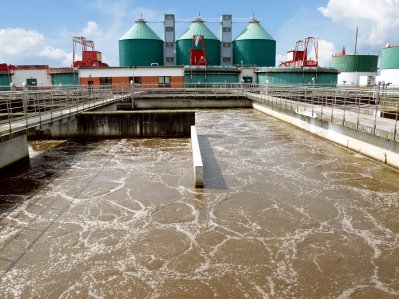 The Florida Water Environment Association (FWEA) began its existence in 1941 under the name Florida Sewerage and Industrial Waste Association. Subsequent name changes over the years are reflective of the evolution of public attitudes about wastewater management and the environment. Membership has grown over the years and today our membership exceeds 1,300 clean water professionals. Our local chapters, student chapters, committees and Utility Council help to unite Florida's clean water professionals responsible for protecting the environment through education programs, professional development and promotion of sound public policy.
Over 70 years after its creation, FWEA continues to make historic differences in the advancement of the water environment, science and technology, making it a leading professional water organization in Florida. Our history says a lot about the leadership, dedication and hard work of the members of this organization
News
posted Oct 20th, 2014
To address the concerns and questions from the water sector, many water and public health organizations, including WEF, have been seeking reliable and credible information on Ebola. While currently there is limited data on the fate and transport of Ebola in wastewater collection systems, developing protective precautions is prudent. To that end, these organizations have been in contact and conversation with appropriate federal agencies on the issue of wastewater worker safety and the inactivation of Ebola by wastewater treatment processes. As CDC is the lead federal agency for Ebola containment and prevention, the best ongoing resource for information is www.cdc.gov/ebola.
posted Oct 10th, 2014

The Water Environment Federation (WEF) proudly announces students from the University of South Florida and the University of British Columbia as winners of the 2014 WEF Student Design Competition. The University of South Florida team's project, "South/Central Hillsborough County Service Area Capital Improvements Project" won in the wastewater design category and the University of British Columbia team's project, "Scenario Evaluation for Maintaining Baseflows and Water Quality in Star Creek" won in the environmental design category. Congrats to USF!!! Click the link to learn more about the WEF Student Design Competition.
posted Mar 4th, 2014

Show your FWEA membership pride with a new shirt, hat or tote featuring an embroidered FWEA logo! These items are now available through our partner Embroidery Solutions.