Welcome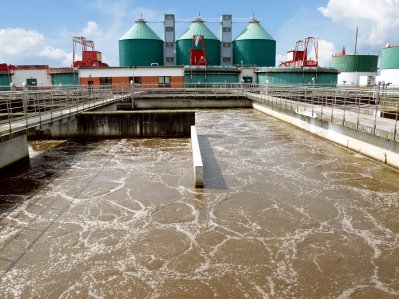 The Florida Water Environment Association (FWEA) began its existence in 1941 under the name Florida Sewerage and Industrial Waste Association. Subsequent name changes over the years are reflective of the evolution of public attitudes about wastewater management and the environment. Membership has grown over the years and today our membership exceeds 1,300 clean water professionals. Our local chapters, student chapters, committees and Utility Council help to unite Florida's clean water professionals responsible for protecting the environment through education programs, professional development and promotion of sound public policy.
Over 70 years after its creation, FWEA continues to make historic differences in the advancement of the water environment, science and technology, making it a leading professional water organization in Florida. Our history says a lot about the leadership, dedication and hard work of the members of this organization
News
posted Nov 20th, 2014
Earlier this week, the Water Environment Federation (WEF) and other leading water organizations sent letters to Congress, the Office of Management and Budget Director Shaun Donovan and the Environmental Protection Agency Administrator Gina McCarthy, requesting that Congress and the Administration provide full funding to the newly authorized Water Infrastructure Finance and Innovation Act (WIFIA) as well as include it in EPA's FY15 and FY16 budgets. Along with American Water Works Association (AWWA), Association of Metropolitan Water Agencies (AMWA), and the National Association of Clean Water Agencies (NACWA), WEF also requested that the funding level for the Drinking Water and Clean Water State Revolving funds (SRFs) be maintained and no changes be made to the tax benefits of tax-exempt municipal bonds. Click the link for more information.
IWRC - Call for Newsletter Article Submissions for The Droplet
posted Nov 20th, 2014
We are looking for newsletter articles for the Droplet around 400 words: Contact Newsletter Chair - Jason Bird Please contact Jason at jason.bird@aecom.com with any leads. The focus of the IWRC is both technical and broad encompassing the following areas of practice within water resources: • water quality • watershed and stormwater management • water supply • water conservation and reuse • ecological and hydrologic restoration • groundwater recharge • hydrologic and hydraulic modeling • funding and grant opportunities • regulations and policies
posted Mar 4th, 2014

Show your FWEA membership pride with a new shirt, hat or tote featuring an embroidered FWEA logo! These items are now available through our partner Embroidery Solutions.