Welcome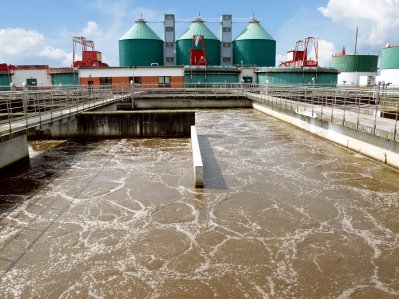 The Florida Water Environment Association (FWEA) began its existence in 1941 under the name Florida Sewerage and Industrial Waste Association. Subsequent name changes over the years are reflective of the evolution of public attitudes about wastewater management and the environment. Membership has grown over the years and today our membership exceeds 1,300 clean water professionals. Our local chapters, student chapters, committees and Utility Council help to unite Florida's clean water professionals responsible for protecting the environment through education programs, professional development and promotion of sound public policy.
Over 70 years after its creation, FWEA continues to make historic differences in the advancement of the water environment, science and technology, making it a leading professional water organization in Florida. Our history says a lot about the leadership, dedication and hard work of the members of this organization
News
posted Feb 8th, 2016
Student & Young Professional Poster Competition This is the perfect opportunity to showcase your research or a project that you've been working on! Both students and YPs are welcome to participate in the 2nd Annual Poster Competition, to be held on Monday April 25, 2016 at FWRC. Participation Forms due by April 1, 2016. First Place in both categories (Student and YP) will be awarded a $250 prize. For more details, click the link.
posted Feb 8th, 2016

Program will promote a skilled green infrastructure workforce and help support community-based job creation in U.S. cities. Click on the link for the full article.
posted Jan 12th, 2016
Most Award Nominations Are Due By March 4, 2016. Nominations are now being accepted for FWEA/WEF awards to be presented during the FWEA Annual Meeting and Awards Lunch. This meeting takes place Tuesday, April 26, 2016, at the Gaylord Palms Resort, Kissimmee, FL. The FWEA Awards will be presented immediately following the annual meeting proceedings. Awards from WEF will be presented following the keynote speaker at the Florida Water Resources Conference.
posted Nov 3rd, 2015
An informative seminar on wastewater process operations and design ephemeralization is coming to Tampa in February. Registration is now open.
posted Mar 4th, 2014

Show your FWEA membership pride with a new shirt, hat or tote featuring an embroidered FWEA logo! These items are now available through our partner Embroidery Solutions.