Welcome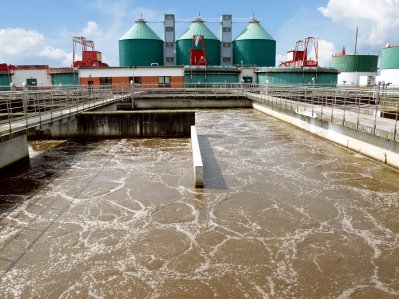 The Florida Water Environment Association (FWEA) began its existence in 1941 under the name Florida Sewerage and Industrial Waste Association. Subsequent name changes over the years are reflective of the evolution of public attitudes about wastewater management and the environment. Membership has grown over the years and today our membership exceeds 1,300 clean water professionals. Our local chapters, student chapters, committees and Utility Council help to unite Florida's clean water professionals responsible for protecting the environment through education programs, professional development and promotion of sound public policy.
Over 70 years after its creation, FWEA continues to make historic differences in the advancement of the water environment, science and technology, making it a leading professional water organization in Florida. Our history says a lot about the leadership, dedication and hard work of the members of this organization
News
posted Jan 21st, 2015
Thursday, February 12 from 08:00 AM - 05:00 PM at the Second Harvest Food Bank of Central Florida (411 Mercy Drive, Orlando, FL 32805) Expanding the Reuse Pie: Experiences with Supplementation, Storage, Integration, Potable Reuse, Innovative Treatment, Expansion, and More! REGISTER (click this link) BY JAN. 31, 2015 AND SAVE!!!
posted Jan 16th, 2015
The Florida Water Environment Association gives the Earle B. Phelps Award annually to recognize those wastewater treatment facilities which have maintained the highest removal of major, pollution-causing constituents prior to discharging treated effluent to receiving waters.
posted Jan 15th, 2015
The FWEA and the WEF believe that individuals and groups should be recognized for meritorious achievements in our industry. Awards are given in a variety of categories, including safety, engineering, operations, public education, public relations, management, students and young professionals, laboratory expertise and service to the organization. You may nominate yourself or another person or group for these awards, using the appropriate FWEA or WEF nomination forms. FWEA Awards are presented annually at the Florida Water Resources Conference. Most are due March 6, 2015.
posted Jan 13th, 2015
The WEF Fellows Program recognizes the professional achievements and impacts members have made in the practice areas served by WEF, including — but not limited to — design, education, operations, regulation, research, and utility management and leadership. If you or another member deserves recognition, submit an application or nomination today. Nominations are due February 1st. To see the eligibility criteria and the application process, click the link.
posted Dec 2nd, 2014
Are you interested in competing in the Operations Challenge competition 2015? If so, you will want to attend the FWEA/FWRC Operations Challenge Meet & Greet.
posted Mar 4th, 2014

Show your FWEA membership pride with a new shirt, hat or tote featuring an embroidered FWEA logo! These items are now available through our partner Embroidery Solutions.