Welcome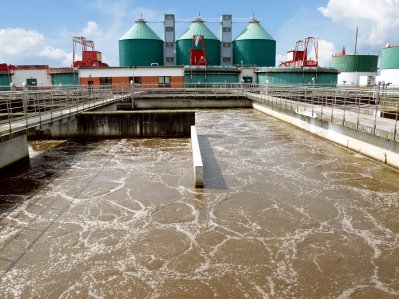 The Florida Water Environment Association (FWEA) began its existence in 1941 under the name Florida Sewerage and Industrial Waste Association. Subsequent name changes over the years are reflective of the evolution of public attitudes about wastewater management and the environment. Membership has grown over the years and today our membership exceeds 1,300 clean water professionals. Our local chapters, student chapters, committees and Utility Council help to unite Florida's clean water professionals responsible for protecting the environment through education programs, professional development and promotion of sound public policy.
Over 70 years after its creation, FWEA continues to make historic differences in the advancement of the water environment, science and technology, making it a leading professional water organization in Florida. Our history says a lot about the leadership, dedication and hard work of the members of this organization
News
posted Aug 25th, 2015

On May 27, the U.S. Environmental Protection Agency (EPA) and the U.S. Army Corps of Engineers (USACE) finalized the Clean Water Rule (http://www2.epa.gov/cleanwaterrule), which EPA and the USACE believe, ensures that waters protected under the Clean Water Act are more precisely defined and predictably determined, making permitting less costly, easier, and faster for businesses and industry. Click here for more detaisl.
posted Aug 25th, 2015

Framework provides guidance on program development and costs, federal regulations, and public outreach. Click for details.
posted Aug 4th, 2015
The Value of Water Coalition and WEF are releasing and promoting the use of the new public awareness campaign and toolkit: "What's the Value of Water?" WEF has been a partner in the Coalition since it began, and thanks to the input and review from our House of Delegates Value of Water (VOW) workgroup and the Public Communication and Outreach Committee, the long-awaited toolkit is available for Member Association and Utility use. The education campaign aims to shine a light on water—our most precious, but often invisible, resource. The toolkit was born out of collaboration, and that the Coalition was able to draw on the knowledge and experience of its members. Click the link for access to the toolkits.
posted Mar 4th, 2014

Show your FWEA membership pride with a new shirt, hat or tote featuring an embroidered FWEA logo! These items are now available through our partner Embroidery Solutions.