Welcome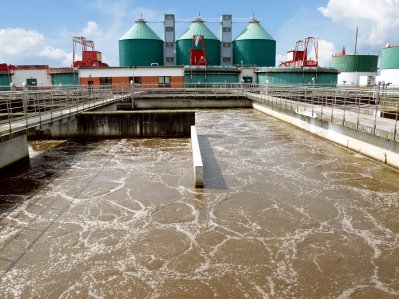 The Florida Water Environment Association (FWEA) began its existence in 1941 under the name Florida Sewerage and Industrial Waste Association. Subsequent name changes over the years are reflective of the evolution of public attitudes about wastewater management and the environment. Membership has grown over the years and today our membership exceeds 1,300 clean water professionals. Our local chapters, student chapters, committees and Utility Council help to unite Florida's clean water professionals responsible for protecting the environment through education programs, professional development and promotion of sound public policy.
Over 70 years after its creation, FWEA continues to make historic differences in the advancement of the water environment, science and technology, making it a leading professional water organization in Florida. Our history says a lot about the leadership, dedication and hard work of the members of this organization
News
posted Sep 28th, 2015

Faced with burgeoning demand and stressed supplies, four major water resource organizations released a framework document on how municipalities can convert wastewater to drinking water. The "Framework for Direct Potable Reuse," unveiled Sept. 14 at the annual WateReuse Symposium in Seattle, is intended to provide comprehensive guidance to policy makers and water professionals on implementing direct potable reuse (DPR) of wastewater, including regulatory, technological and public outreach considerations. Click for the full article.
posted Sep 28th, 2015

The release of Rainfall to results: The future of stormwater at WEFTEC 2015 in Chicago coincided with the official launch of the WEF Stormwater Institute, a new center of excellence and innovation to address stormwater issues. The growing issue of stormwater pollution coupled with regulatory pressure is driving the need for innovative approaches, training, technology solutions, and progressive financing. "Rainfall to results details a clear vision for where we need to be on stormwater issues, but more importantly, it also gives us a map for getting there," said WEF president Ed McCormick. " Click for the entire story.
posted Mar 4th, 2014

Show your FWEA membership pride with a new shirt, hat or tote featuring an embroidered FWEA logo! These items are now available through our partner Embroidery Solutions.