Welcome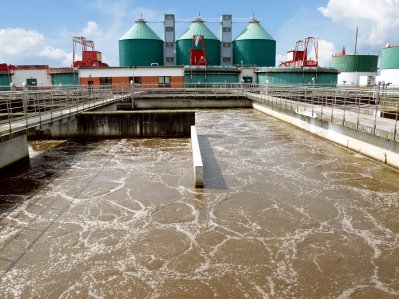 The Florida Water Environment Association (FWEA) began its existence in 1941 under the name Florida Sewerage and Industrial Waste Association. Subsequent name changes over the years are reflective of the evolution of public attitudes about wastewater management and the environment. Membership has grown over the years and today our membership exceeds 1,300 clean water professionals. Our local chapters, student chapters, committees and Utility Council help to unite Florida's clean water professionals responsible for protecting the environment through education programs, professional development and promotion of sound public policy.
Over 70 years after its creation, FWEA continues to make historic differences in the advancement of the water environment, science and technology, making it a leading professional water organization in Florida. Our history says a lot about the leadership, dedication and hard work of the members of this organization
News
FWRC Call for Papers: Deadline November 18, 2016
posted Oct 14th, 2016
Call for Papers - Merging Resources 2017 Florida Water Resources Conference Deadline: November 18, 2016 www.fwrc.org
Register here for the Manasota Chapter's 2nd Annual Sporting Clay Shoot: October 28!
posted Oct 14th, 2016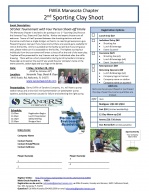 The FWEA Manasota Chapter's 2nd Annual Sporting Clay Shoot will be held two weeks from today on Friday October, 28. Novice shooters welcome! Registration Link: http://mms.fwea.org/Calendar/moreinfo.php?eventid=40894
Save the Date: Air Quality Workshop on February 9, 2017
posted Oct 12th, 2016
The FWEA Air Quality Committee would like to invite you to join us and a panel of experts in the odor control field for this annual one-day workshop. This is a CEU/PDH opportunity. When: February 09, 2016 8:00 AM to 4:00 PM EST Where: Lee County Emergency Operations Center 2675 Ortiz Ave. Fort Myers, FL 33905 Registration Here: http://fwea.org/air_quality_workshop.php
posted Sep 26th, 2016
Today, following the sewage spill in Pinellas County and the sinkhole at Mosaic's New Wales facility, Governor Scott is directing Florida Department of Environmental Protection (DEP) Secretary Jon Steverson to issue an emergency rule that establishes new requirements for public notification of pollution incidents to take effect immediately. This emergency rule will ensure the public, local governments and DEP are notified within 24 hours by all responsible parties following a pollution incident.
posted Sep 20th, 2016
Collaboration supports DOE's Better Buildings Wastewater Infrastructure Accelerator initiative
Save the Date: February 9, 2017 for Upcoming Collections Committee Seminar
posted Sep 19th, 2016

Save the Date!!! On February 9, 2017, the Collections Committee will be hosting their upcoming seminar "Extreme Makeover // Optimizing Operations, Maintenance and Rehabilitation of Lift Stations and Force Mains" in Orlando, Florida. Additional details on the Program, CEU/PDH credits, sponsorships and exhibitor opportunities coming soon!
posted Mar 4th, 2014

Show your FWEA membership pride with a new shirt, hat or tote featuring an embroidered FWEA logo! These items are now available through our partner Embroidery Solutions.