Welcome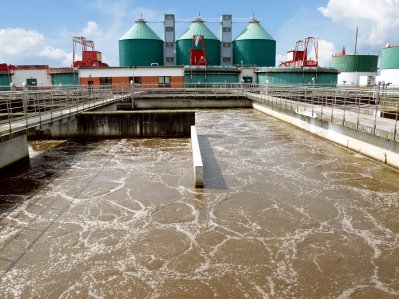 The Florida Water Environment Association (FWEA) began its existence in 1941 under the name Florida Sewerage and Industrial Waste Association. Subsequent name changes over the years are reflective of the evolution of public attitudes about wastewater management and the environment. Membership has grown over the years and today our membership exceeds 1,300 clean water professionals. Our local chapters, student chapters, committees and Utility Council help to unite Florida's clean water professionals responsible for protecting the environment through education programs, professional development and promotion of sound public policy.
Over 70 years after its creation, FWEA continues to make historic differences in the advancement of the water environment, science and technology, making it a leading professional water organization in Florida. Our history says a lot about the leadership, dedication and hard work of the members of this organization
News
posted May 27th, 2015
City of St. Cloud (Methane Madness) and Gainesville (GRU)
posted May 27th, 2015
The U.S. Environmental Protection Agency and the U.S. Army finalized the Clean Water Rule which will be effective 60 days after publication in the Federal Register. According to EPA and the Army, the rule "ensures that waters protected under the Clean Water Act are more precisely defined and predictably determined, making permitting less costly, easier, and faster for businesses and industry." In general, the Clean Water Rule maintains the current status of municipal separate storm sewer systems (MS4s) and encourages the use of green infrastructure to protect water quality. Click the link for the full article.
posted May 26th, 2015

Better product guidelines, marketing standards for pipe-clogging "flushables" are on the way. While the average consumer might wash their hands of the matter without a thought, for those in the wastewater industry, the nightmares of clogged pumps and sanitary sewer overflows (SSOs) come to mind. Recently, the topic of "flushable" wipes has become front and center within the wastewater industry, as more consumers are turning to a wet wipe rather than the common dispersible toilet paper. Click the link for the full article from WEF.
posted Mar 4th, 2014

Show your FWEA membership pride with a new shirt, hat or tote featuring an embroidered FWEA logo! These items are now available through our partner Embroidery Solutions.